Majid Jordan's The Space Between Review
WRITTEN BY: Janelle Wharton
OVO made sure to close out their October season strong as the noteable duo, Majid Jordan, released their second self-titled album, The Space Between. Following their emerging success since the days of earlier works such as Afterhours and A Place Like This, many were anticipating what the pair had in store. The album, which debuted on October 27, contains thirteen tracks and features guest collaborations with other Octobers Very Own members; DVSN and PartyNextDoor, on popular singles, "My Imagination" and "One I Want."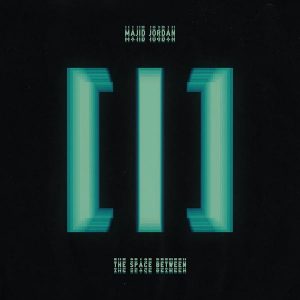 The Space Between is a step above their first self-titled debut album, Majid Jordan, released a year prior. Even though their first album familiarized people with their sound, there is a refreshing new confidence with this body of work that was not as apparent in their earlier days. Straying away from the mellow, night-driving tracks that have resonated with their fanbase, this recent project literally and metaphorically brings the duo into the daylight. The Space Between, feels as if Majid Jordan is finally opening up for people to get a glimpse inside of their world .
Jordan Ullman's production is flawless as every track is crafted to feel complete and cohesive. The way the album starts is the way the album ends in the literal sense. The first track, "Intro" gives off the feeling of starting a journey, where "Outro," which is the last track of the album, is a Majid Jordan chopped and screwed approach to their track "Gave Your Love Away," that gives the essence of a coming home, bringing the collection of songs that happened in between full circle. Every song on the album compliment the track prior and creates a consistent flow. Ullman's use of retro synths and a pulsing synth bass along with his knack of blending French house and R&B influences give the album a nostalgic and unique vibe .
In addition to the production, Majid Al Maskati shows his evolved vocal chops throughout the album. Diving into the topics of love, lust, and endless youth in singles such as "The Space Between", every song written on the album contains an infectious and memorable hook. Al Maskati stays true to his style of songwriting where he is expressive, passionate, and unafraid of showing vulnerability, on tracks like "What You Do To Me" and "You." In this album, he has a more developed storytelling aspect in his writing that shows on song like the emerging hit single "Gave Your Love Away" and "Phases."
Despite The Space Between being Majid Jordan's sophomore album, the body of work highlights that for the Toronto duo, it is only the beginning. The pair have found the balance between creating a sound that is refreshing and palatable, but is distinct in a R&B culture that can be saturated with overused sampling and moody melodic phrases. The Space Between is showing that Majid Jordan is in a lane all their own set to come out of the OVO shadows and receive the recognition that has been long overdue.